wwf
WWF is the world's leading independent conservation organisation. Their mission is to create a world where people and wildlife can thrive together.
what do they do?
WWF are finding ways to help transform the future for the world's wildlife, rivers, forests and seas; pushing for a reduction in carbon emissions that will avoid catastrophic climate change; and pressing for measures to help people live sustainably, within the means of our one planet. As the world's leading conservation organization, WWF works in nearly 100 countries. At every level, we collaborate with people around the world to develop and deliver innovative solutions that protect communities, wildlife, and the places in which they live.
find out more
hayley menzies x wwf
At Hayley Menzies, we are on a mission to create the vintage of the future. The consideration of animal welfare and environmental safeguarding are integral to this journey. By taking steps such as using RWS standard wool and organic cotton, we strive to become more sustainable with every collection. You can also add a donation of £1, £5, £10 or £20 directly to your basket at checkout.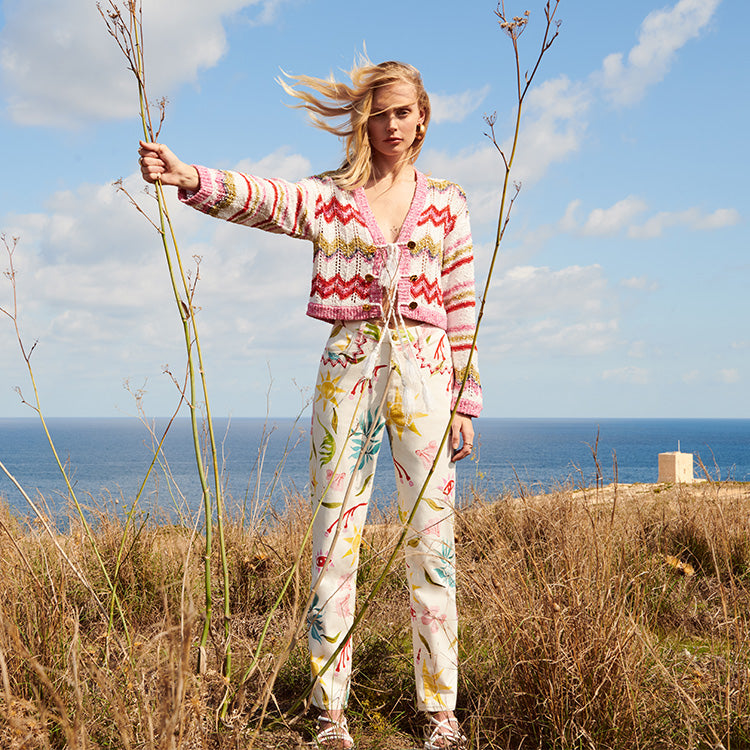 OUR ICONS
You'll find the below icons throughout our site which illustrate the positive social and environmental element of our garments.

WWF-UK is a registered charity in England and Wales 1081247 and in Scotland SC039593 and a company limited by guarantee registered in England and Wales 4016725.