care guide
Our ambition is to create the vintage of the future- yet when we place our treasured designs into your care, we pass the gauntlet to you to ensure they achieve their heirloom status. And for a piece to be passed down through generations, they'll need to be looked after with love. That's why we've created this care guide, so that you can continue to love your pieces forever.
100% SILK
All of our silk garments are treated so they may be hand washed. The structural integrity of the garment is enforced with a technique known as fusing. This ensures that our collars are stiff and the fabric where the buttons sit - known as plaquettes - lies flat. Hand washing may cause collars and plaquettes to lose their shape so we recommend dry cleaning to best preserve them. Silk is by nature a delicate fabric and should be treated with the utmost care. Whilst we love adding ultimate bling to finish a look, proceed with caution when wearing large jewellery to prevent snagging.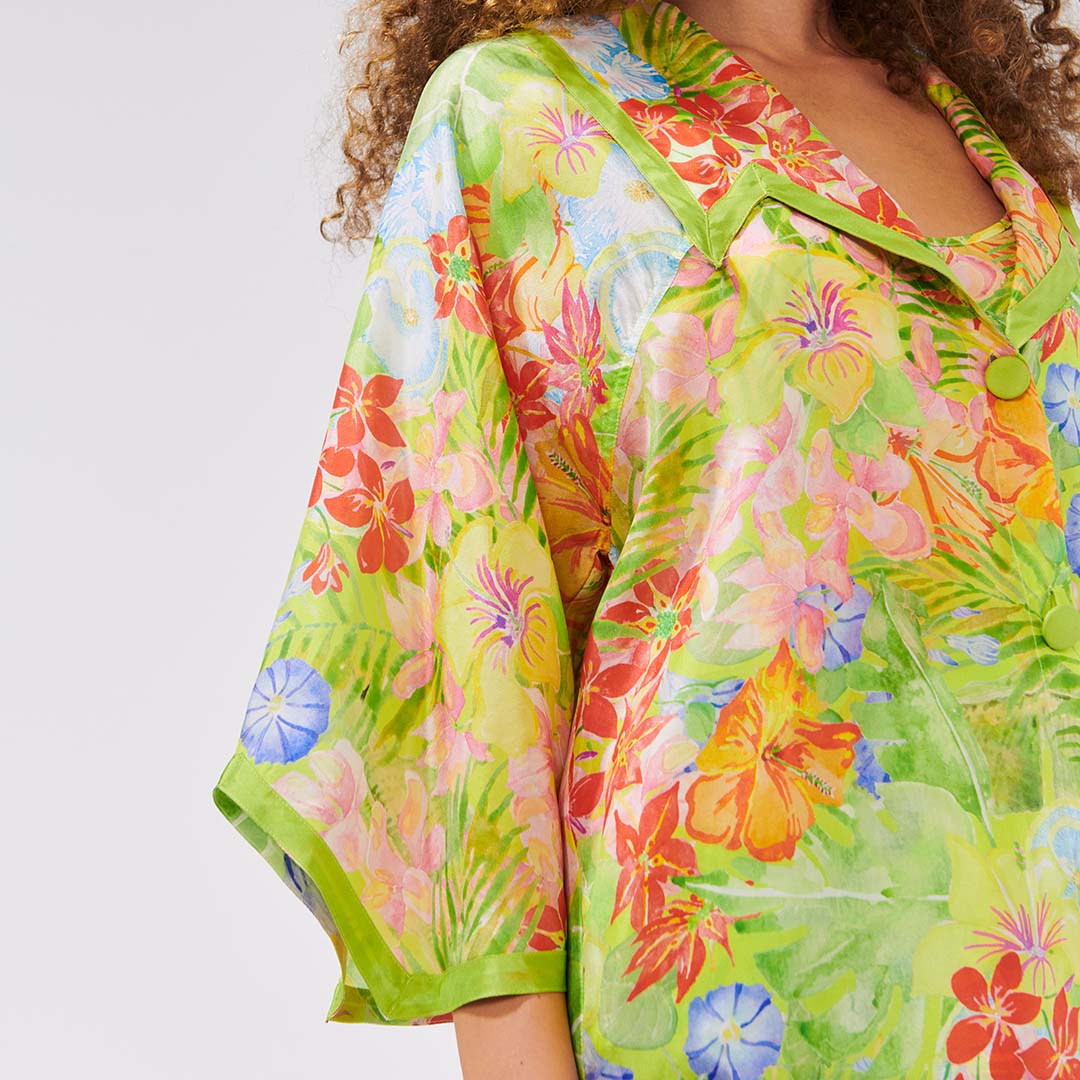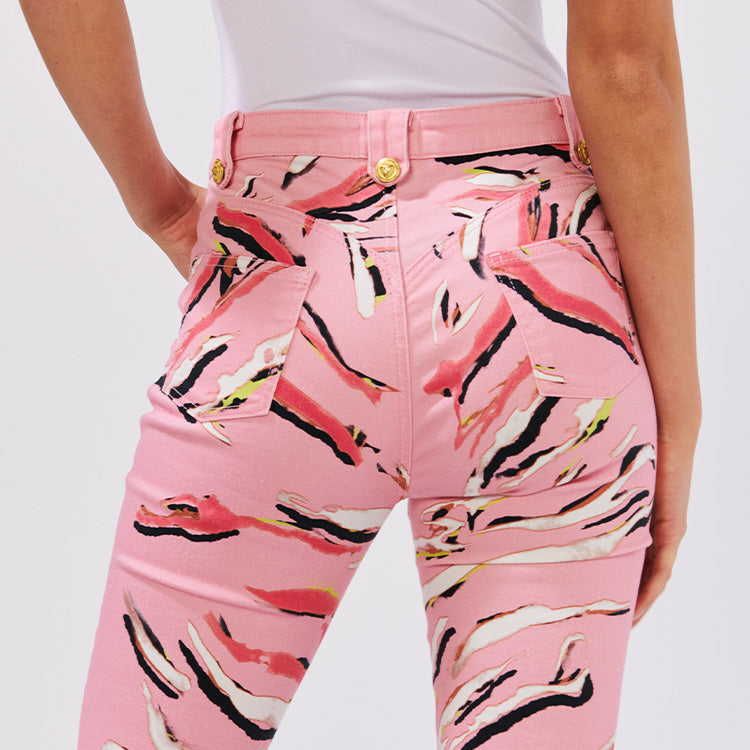 DENIM
Like all good things, our vintage wash denim gets better with age. Similarly to wool, denim has self-cleaning properties, meaning you don't need to wash it so often. Each style, wash and finish needs individual care and attention. We recommend turning printed and laser print jeans inside out and washing infrequently so that the print stays vibrant for longer.
ORGANIC COTTON
We choose organic cotton for many reasons - it uses less chemicals which can poison the earth it grows on and the farmers that pick it. It's also breathable and does not hold odour therefore will not need to be washed as often. When you do need to freshen up, these styles can be cool machine or hand washed and naturally air dried. Just remember to turn your favourite printed garments inside out when washing to maintain the colours for longer.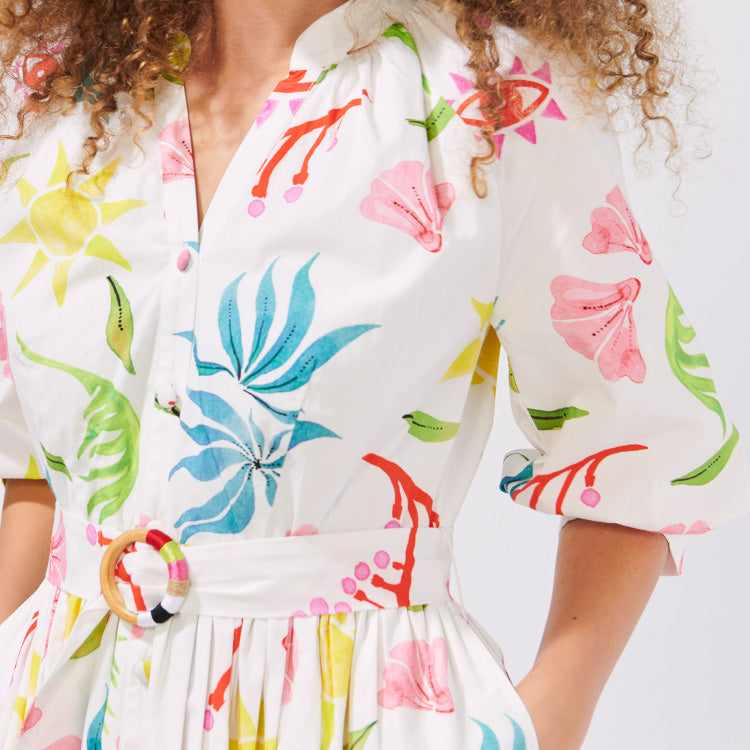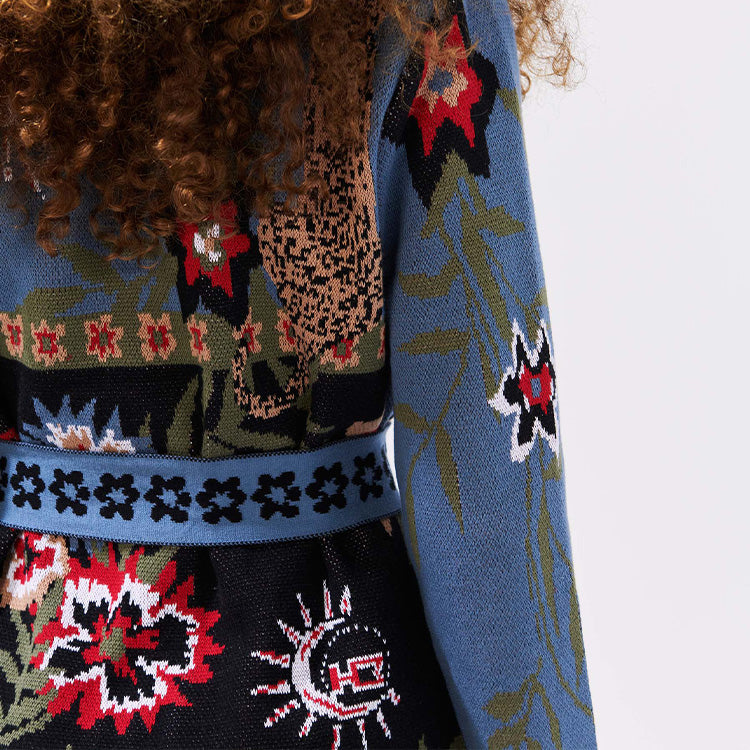 COTTON JACQUARD
We recommend dry cleaning cotton cardigans and dusters to preserve the look and quality of your garment. Thankfully they don't need cleaning that frequently due to the natural composition being self cleaning and minimises odour. however, good news for hand - washing enthusiasts, you can wash in cool water with care before taking the time to air dry to help prevent shrinkage over time. Be careful with items that have fringing as this can be prone to tangling, nothing that a good comb through with a Tangle Teaser can't resolve! Store all knitwear folded and avoid hanging to prevent excessive growth over time.
MERINO JACQUARD
These delicate fibres are dry clean only and cannot be bleached or tumble dried. If needed, you may cool iron on reverse. While wool will always grow naturally over time, we recommend folding these garments when storing to best preserve their shape. We recommend using a lint roller and a depilling comb to remove bits of fluff and little bobbles that may appear over time as a result of the natural characteristics of these natural fibres.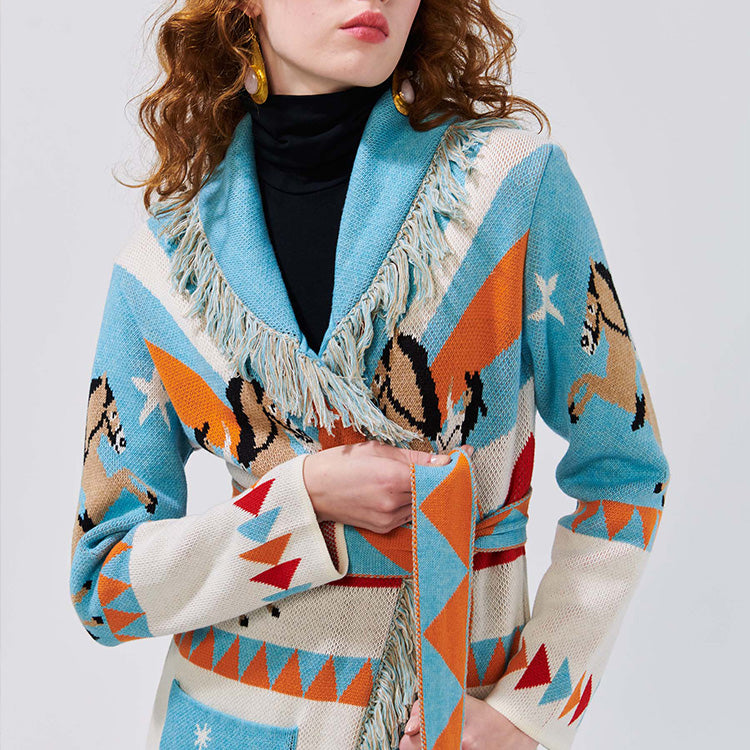 OUR ICONS
You'll find the below icons throughout our site which illustrate the positive social and environmental element of our garments.

READ MORE ABOUT OUR COMMITMENT TO CREATING THE VINTAGE OF THE FUTURE ON THE BLOG
FUTURE VINTAGE